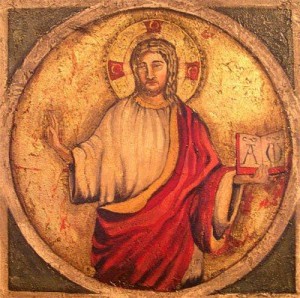 "Be glad in the Lord and rejoice, O righteous, and shout for joy, all you upright in heart."  Psalm 32:11
As Christmas day approaches anticipation increases.  We have been listening to Christmas carols, buying gifts, decorating, cooking and cleaning.  We are preparing our homes for a joyful celebration with family and friends.  More importantly we have been preparing our hearts for greatest joy of all.  We have been preparing our hearts for the greatest gift of all.  We will be ready to welcome Jesus into our hearts, into our lives.
This last week of Advent is a good time to check on all of our preparations to see if we are lacking anything.  We check off our lists and take care of last minute details.  It is a perfect time to check our spiritual preparation list also.  We may need to make some last minute adjustments here too.  Have we spent enough time in His Word?  Have we spent enough time in silence before Him?  Have we followed His Spirit's inner guidance to grow in Love, Joy, and Peace?
Maybe this week we could do a little better, a little more.  Seek Him out, invite Him into our heart.  Prepare ourselves for His coming.  Ask Him to show us the way.  He will, and your Joy will be made full!

Copyright secured by Digiprove © 2011-2013