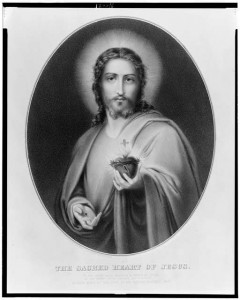 "But by the grace of God I am what I am, and his grace to me was not without effect."  1 Corinthians 15:10
     The following is an excerpt from a special spiritual communion prayer I use daily. 
"…visit me with Your grace.  Come spiritually into my heart.  Purify it.  Sanctify it.  Render it like unto Your own.  Amen."
      As a reminder throughout the day I often pray this affirmation,  "Jesus, meek and humble of heart, make my heart like unto thine."
     When we invite Him into our heart willingly we are surely to be transformed more and more into His image and likeness.  The beautiful words above never cease to touch me in profound ways.  Pray them with reverence.  Pray them slowly and deliberately.  Ponder what it means to have your heart rendered like unto His.

Copyright secured by Digiprove © 2012-2013