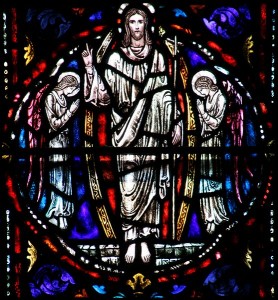 "Be still, and know that I am God!
I am exalted among the nations,
I am exalted in the earth."
The Lord of hosts is with us;
the God of Jacob is our refuge."  Psalm 46:10-11
     Is God silent in your life?  Is it possible He is waiting for you to be silent?
     In the physical realm to be silent is to be without noise.  In the spiritual realm to be silent is also without noise, but with the added dimensions of a longing heart, a listening ear, and an open mind.  It is to be still before God.
     A longing heart is a desire, a yearning to know that God is all that He says He is.  It is the driving force to become still before God. (oxymoron I know, but still true.)  It is to the longing heart that He gives Himself completely.
     A listening ear is one leaned in to catch every syllable, every voice inflection.  The listening ear is where silence truly begins.  By making ourselves still before God, we are leaned in ready to hear His words for us.  To a listening ear He speaks volumes.
     An open mind is a naivete.  It is a willingness to let in all that comes in the silence.  To be open is to welcome.  When we welcome His Spirit by being still before Him, He lovingly comes to us.  It is to the open mind He gives wisdom.
     Spiritual silence, therefore, reaps great rewards.  Gods gives us His complete attention, speaks His words for our life, and instills in us His wisdom.  Seek God out; especially during Lent.  Go and sit before Him, but don't just sit there.  Have a longing heart, a listening ear, and an open mind.  Be still and know that He is God.

Copyright secured by Digiprove © 2011-2013