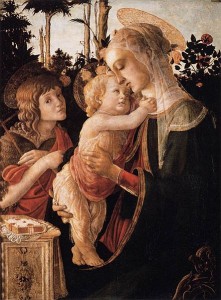 "May mercy, peace, and love be yours in abundance."  Jude 1:2
Gifts come in all shapes and sizes, in all kinds of packaging.  A beautifully wrapped gift is a joy to open and discover the surprise within.  Just as the gifts come in different styles, so do the recipients, the openers.  Some tantalize the onlookers, and themselves, by slowly untying the bow, carefully undoing the tape at the seams, and gently opening the box.  Others just rip through in a big hurry to get to the contents!
Not all gifts can be opened by pulling off the bow and paper, or by taking out the tissue and looking in the bag.  Not all gifts come packaged!  Something that was lost and is now found, a knowing smile, a good deed rendered, a thoughtful phone call, an answered prayer, or a sacrifice made are all examples of gifts that must be opened in a different way.
Each of these are all directly or indirectly gifts from God, our Creator, who loves to please us, who wants to see us happy.  Such gifts are only seen or noticed when we are paying attention.  When God gives a gift … it must be opened with the heart.  When we open our heart to Him, His gifts to us are endless.  In fact, they are Eternal!
This Advent open your heart and receive your gifts.  You will find many wonderful surprises … if you are paying attention.  God Bless and Merry Christmas!

Copyright secured by Digiprove © 2011-2015