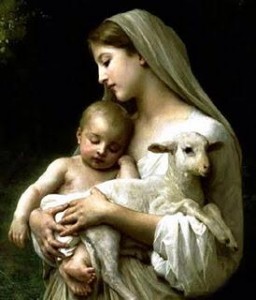 "But what about you? he asked.  Who do you say I am?"  Mark 8:29
In a previous post I discussed owning your faith; knowing what you believe and why you believe it.  Today I am sharing a entry from Journey Through The Stillness, my personal spiritual journal.  This particular entry discusses who we are in relation to God. It is especially appropriate during Lent as part of our self-discernment process.  What does it personally mean when you say He is God?
September 22, 2010 – He says, "You say you will be still, for I am God.  You know that I am God, and I AM.  What does this mean?  I am your God; I am the God of all.  What does this mean?"  I feel He is waiting to be answered, but I just sit in thought.  Then I say, "You ARE God.  You are LIFE.  I MUST live in and through You.  I MUST accept myself for WHO I am; a child of God.  I MUST give over to You all that I think, do  and say; ALL that I am.  I MUST accept myself AS I am; the way You created me, in your image and likeness.  I MUST be the person you WILL me to be, a person of love.  You are God.  You are LOVE.  We are united in love, not just You and I, but all of creation.  I MUST live in the unity of love now and forever.  I am created by You for that very purpose."  He smiles, "Well said, my daughter, now go and live in love."
I guess I will just leave it at that!  God Bless All!

Copyright secured by Digiprove © 2011-2014